Our History
About The Lord Staffing
We started as a transportation company in 2016, by supplying staffing agencies with employees and offering our transport services to employees we supplied to the staffing agencies.
We provided employees for various staffing agencies across Jersey. Today we now provide workers to over 20 companies through both staffing agencies and directly, with over 200 current employees we match with employers.
Our agency is always pleased to provide you supplemental logistics staffing. And our services would meet your expectations beyond what you could dream of…
Call to ask any question +1 (862) 444-9480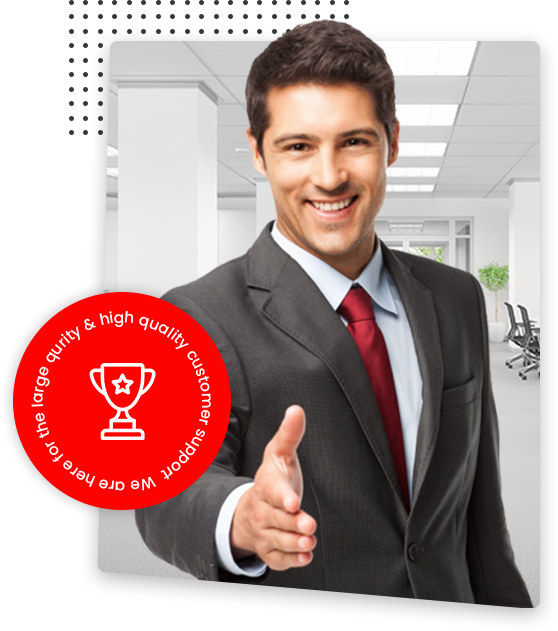 Want to know more about us?
Just download brochure...
Loyalty
Originality
Respect
Diligence
Satisfaction
We are dedicated to providing a devoted high performance trustworthy team that are consistent in meeting your needs
Your future growth is our utmost concern as we continuously think critically on creative ways to bring newness to our 
services in ways that have never existed before 
We understand your needs and expectations and because we hold you in our highest esteem we would always go out of our way to meet those needs
We work hard persistently always to meet your needs and more
Our pride is leaving you constantly pleased with our services
The Lord Staffing is established on its strong core values. Our core values have contributed to our rapidly growing business by establishing the basis on which we operate our daily business through building strong relationships between managers and employees. These values are the backbone of our success by helping to develop our common culture and guide us in all our decisions
Tell us what you want and
we'd meet your urgent needs
Understanding Our Client's problems
The performance and productivity of the workers can highly determine the success of any business sector. From our findings, you may have a need for supplemental staffing for your operations year round. You may currently have a service provider that is not meeting your expectations for your supplemental staffing needs and would like to engage the services of a different provider for staffing. We are a service provider that can provide you with a skilled and dependable workforce that can reduce your costs by providing reliable, accurate and high quality work with a strong emphasis on safety. Our Staffing agency is pleased to present this proposal to you outlining its plan to provide supplemental logistics staffing.
In developing our staffing agency we considered some factors. We built on these factors to help separate us from other staffing agencies...We have come to make you greater than you could imagine!!!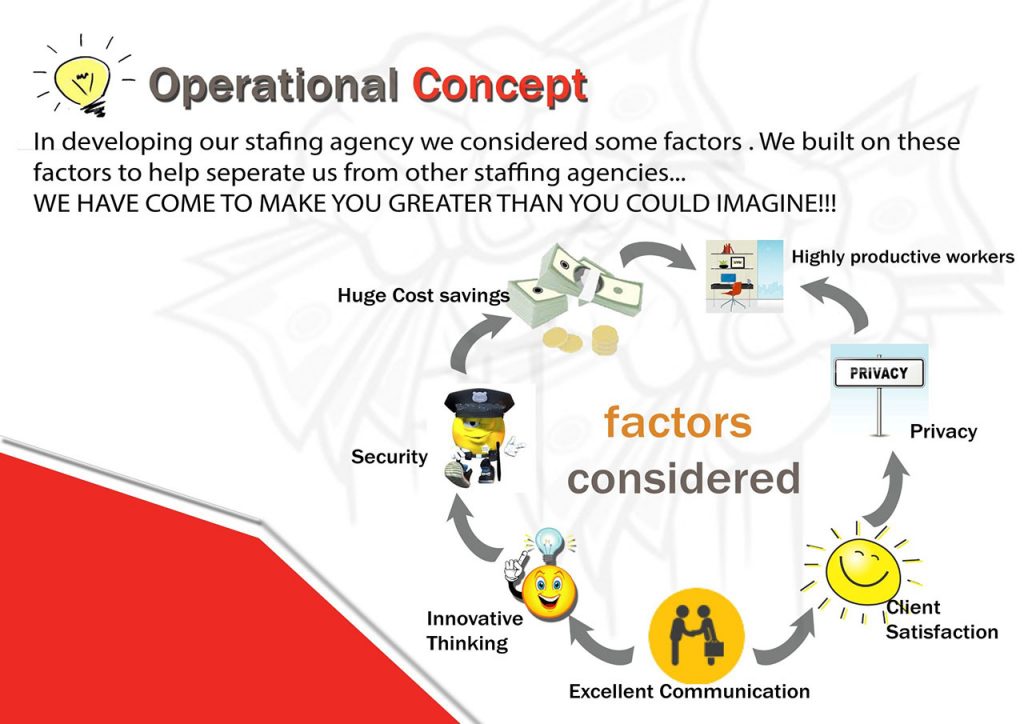 Whether you're an employer
or a potential employee,
We give you the best deal!